Beth Rauch
Travel Planner
brauch@mousemagictravel.com
608-212-1827
Follow Beth on Social Media:
 https://www.instagram.com/mousemagictravelbybeth/  
https://www.facebook.com/MouseMagicTravelbyBeth/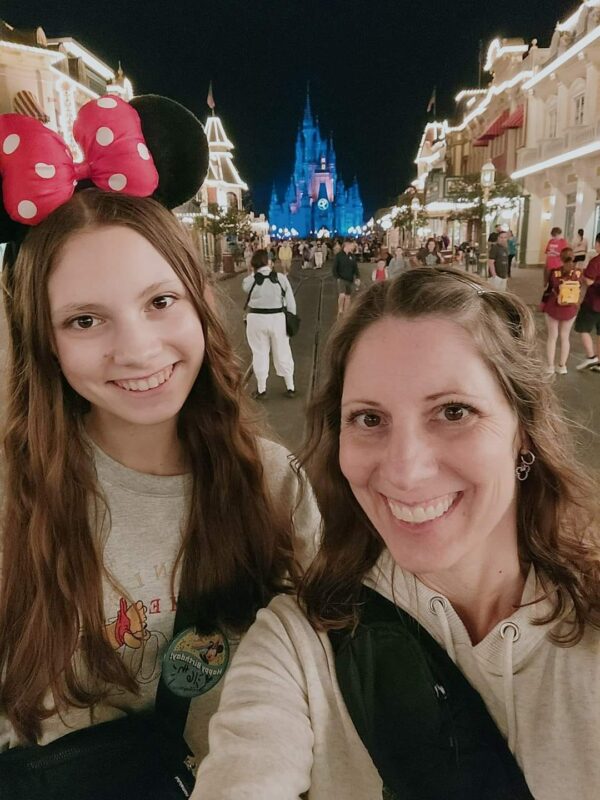 Graduate of Disney College of Knowledge – yes
Favorite Disney Theme Park – Magic Kingdom or Hollywood Studios but I love them all!
Favorite attraction at:
Magic Kingdom – Winnie the Pooh
Epcot – Frozen Ever After
Hollywood Studios – Mickey and Minnie's Runaway Railroad and Tower of Terror
Animal Kingdom – Kilimanjaro Safari
Disneyland Park – Storybook Land Canal Boats and all the rides in Fantasyland
Disney's California Adventure – Mickey and Minnie's Runaway Railroad
Favorite Disney Snack – Rapunzel Sundae at Magic Kingdom and the Blueberry Mickey Waffles at Hollywood Studios
Favorite Disney Restaurant – Cinderella's Royal Table for the most magical atmosphere, but those churro waffles at Crystal Palace for breakfast are soooooo good!
Favorite Time of year to go to Disney – Anytime, of course!
I started taking my daughter to Disney World when she was just under 3 and we both fell in love instantly. We had so much happiness and joy while there, watching every single show and parade, dancing at all the cavalcades and pop-up parties, meeting every character, and enjoying the rides while taking in ALL the messages of inspiration and always believing in yourself. We went to a Disney theme park yearly until her activity schedule dominated our free time but still try to get there as much as possible. At our visits we have attended Character Meals, After Hours Events, and Holiday Parties. When we aren't there, we LOVE talking about Disney, watching videos and reels, and planning our next trip – including our themed outfits. We have a Disney bucket list and always find more things to add after each trip!
I believe no one is too old or too young to enjoy Disney and I truly find joy in planning trips for others as much as my own.  My enthusiasm for your vacation will help you to be prepared and ready to get the most out of your vacation and I will be an open ear during and after to hear how it is going. By helping you plan a trip, I get to live in the joy of Disney vacation planning all year round!
Of course, all vacations should be magical and I will bring the same level of detail and excitement to all destinations that I get to work with you on planning!