Jen Muchow
Favorite Disney Theme Park – Magic Kingdom
Favorite attraction at:
Magic Kingdom – Splash Mountain
Epcot – Test Track
Hollywood Studios – Rise of the Resistance
Animal Kingdom – Expedition Everest
Favorite Disney Snack – Bavarian Pretzel with Beer-Cheese Fondue and Spicy Mustard at BaseLine Tap House in Hollywood Studios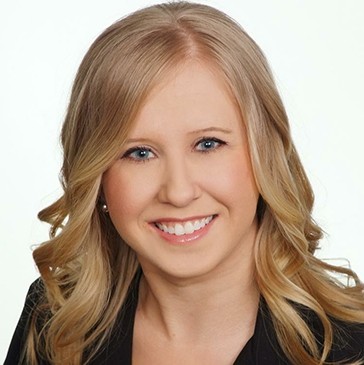 Favorite Disney Restaurant – Topolino's Terrace at Disney's Riviera Resort
Favorite Time of year to go to Disney – September after Labor Day! Less lines and not as hot!
Truthfully, I cannot count the number of times I have been to Walt Disney World. I would estimate around 12-15 times in my life. I grew up in southwest Florida and frequented Disney many times growing up. Even when I moved to Wisconsin, I would still go to Walt Disney World as a vacation destination. I admire the perfection and magic of every Disney moment. My friends and family are impressed by my Disney vacation tips and tricks, as well as money saver options.
My goal is to make every vacation so magical that clients' want to start planning their next vacation before they even leave the Disney grounds! To keep up to date on what's happening in the world of Disney, I follow multiple bloggers on social media to ensure I keep up on what is new and exciting at the Disney properties. I've purchased multiple vacation guides with tips and tricks, and I put that knowledge to the test whenever I visit Walt Disney World.
I have a unique perspective of Walt Disney World as my husband and I currently do not have any children. I can see the best vacation through the eyes of an adult which I believe is something I specialize in. This does not mean I cannot cater to families with children! I know exactly what it takes to have little eyes light up as much as mine does every time I walk underneath the train station and see Cinderella Castle at Magic Kingdom.
As a participant of runDisney races, I understand what a challenge the preparation can be for those events. It would be my pleasure to assist runners with planning their arrival to Walt Disney World in preparation for the races and visiting the parks to show off their new medals!
Walt Disney World is truly my happy place. I look forward to the opportunity to create priceless memories for all the clients I work with.