Kristine Harms
kharms@mousemagictravel.com
608-843-9951
Graduate of Disney College of Knowledge
Favorite Disney Theme Park – Magic Kingdom
Favorite attraction at:
Magic Kingdom – Big Thunder Mountain
Epcot – Journey into Imagination
Hollywood Studios – Toy Story Mania
Animal Kingdom – Festival of the Lion King
General – Monorail – it is absolutely the best!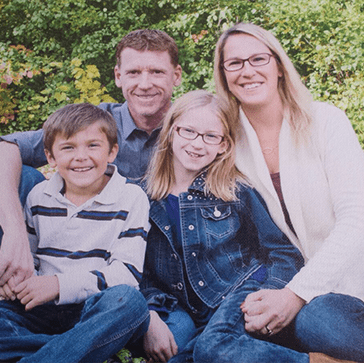 Favorite Disney Snack – Dole Whip
Favorite Time of year to go to Disney – Any, each season has its perks!
Disney holds a special place in my heart. It is truly magical. When I was a child, every year my extended family would go to Disney together at Easter time. I have the best memories from those times together. I have yearned for the day that I could create those same memories with my own children. My husband felt the same way since he also grew up going to Disney. The looks on your children's faces the first time they walk down Main Street at the Magic Kingdom to the smiles when they meet the princesses and Disney characters is priceless. The memories of your children immersing themselves in the Wizarding World of Harry Potter at Universal Orlando are amazing. These moments will last for a lifetime! So whether you are looking to go on your first Disney trip (with some Universal Orlando fun too) or are creating your own tradition, I'm ecstatic to be able to help your family plan your vacation. Nothing could be better than to make everyone's dream come true!