Teri Engelhart
Tengelhart@mousemagictravel.com
608-335-8764
Graduate of Disney College of Knowledge
Favorite Disney Theme Park – Animal Kingdom
Favorite attraction at:
Magic Kingdom – Splash Mountain
Epcot – Soarin'
Hollywood Studios – Rock n' Roller Coaster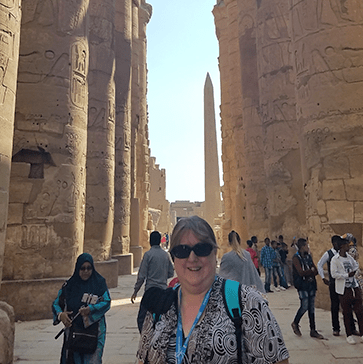 Animal Kingdom – Everest
Disneyland Park – Indiana Jones
Favorite Disney Snack – Rice krispie bar shaped like mouse ears! Breakfast!
Favorite Disney Restaurant – Sci-fi Dine-in Theater
Favorite Time of year to go to Disney – Between Thanksgiving and Christmas
I love to travel all over the world, but always reserve some vacation time for a trip to Disney! This is the one place where you can really let yourself be carried away to another place and leave all your daily worries and stresses behind. You can consistently count on Disney to deliver a good time and even though I've been there more than 20 times, there is always something new to see!